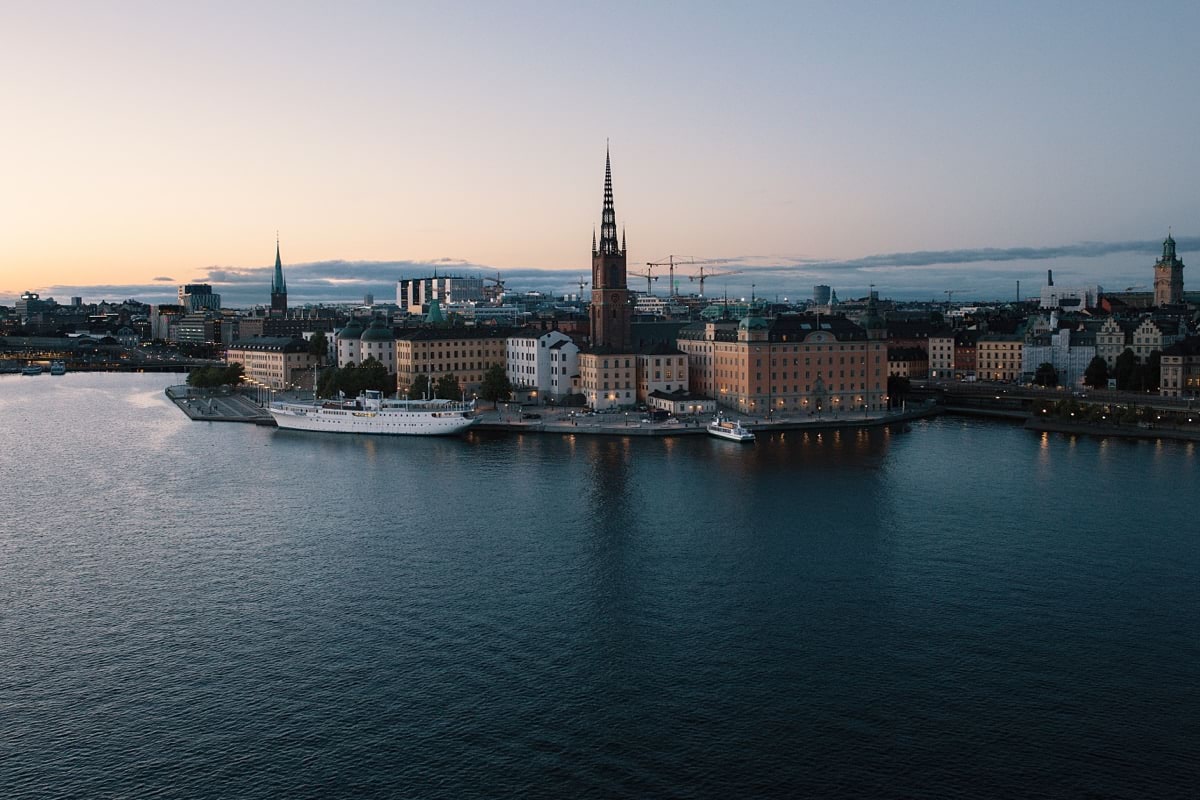 Software developer Java
People don't come to Nexus to join a culture that's built on digital freedom through mobility and digitalization. They come to cultivate it. ​
In the ever-expanding world of digitizing we secure the new society that emerges. Nexus' Smart ID solutions and IoT platforms are transforming how we perceive trusted identities. That journey begins with our awesome engineering teams. We are looking to strengthen our team with a fantastic Java developer.  
We are in the middle of a journey transforming not only how we look at IT security but also how others perceive us as a company. We are expanding our on-premises based technology management, to a more agile cloud-based solution. Do you want to be part of that journey and help us find new ways to handle millions of credentials supporting the new IoT solutions that are transforming our world?  
Shrinkhla Kishore, head of our Certificate Management team is looking for a Java ninja to join us in our Stockholm location.
What will you be doing at Nexus?
Nexus Group is an innovative identity and security company. We secure society by enabling trusted identities for people and things, in both the physical and digital world.   
Nexus SmartID Certificate Manager is a flexible and scalable Certificate Authority (CA) software portfolio and is extremely fast growing in the use of Internet of Things (IoT) and is used for managing electronic identities for intelligent cars, charging infrastructure, telecommunication devices and many other "things". 
Close collaboration, possibility to work on multiple parts of the flow and a team end-to-end responsibility for the entire product enables the team to deliver great things fast. Agile methods, quality-first development and continuous delivery is part of the team DNA.
We are  looking for a strong Java developer who would like to be a DevOps evangelist within the team. This mean that you will help and drive the DevOps story whenever you get a chance.
But most of all, we want someone who will be an amazing team player, taking part in the day to day development. This does not only mean implementation of new features, but also an important contribution in our journey to a cloud-based solution for Certificate Management. You will participate in the entire development process from technology choices to automated testing and deployment. 
Example of things we use are  
Application: Java, Gradle, REST, Docker, Kubernetes
Tools: GIT, Jira, Confluence, SonarQube, Azure Pipelines 
Who are you?
We are looking for someone with at least a couple of years of experience in developing web applications in Java and experienced with cloud technologies and continuous delivery. You enjoy working in an open team and you firmly believe that cooperation and teamwork is the way to succeed. Continuous improvement, working closely together and discussion is the way to learn from each other.   
You are a passionate defender of the DevOps mindset and even if you might be more towards the junior end of the rope, you don't have any issues sharing your ideas and inspiring people around you.
If you also have experience in security, that's great, however we at least expect a strong interest and willingness to learn!  
We take security very seriously and for this role a background check will be mandatory.
Or, know someone who would be a perfect fit? Let them know!