Operations
·
Multiple locations
·
Hybrid Remote
Project / Program Manager
You will be a part of a high-tech enterprise, with great opportunities for personal development, working on exciting projects around the world.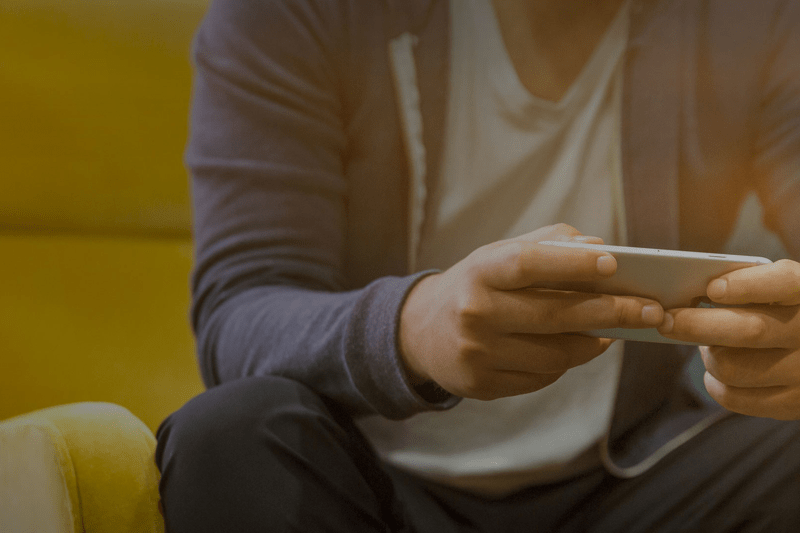 At Nexus, we secure the new society that emerges in the ever-expanding world of digital transformation. By constantly challenging ourselves to go further and do better, we're developing cutting-edge technology for high demanding global clients. Nexus' Smart ID solutions and IoT platforms are revolutionizing how we perceive trusted identities. Do you want to be a part of our journey?   
Nexus, a part of the French IN Groupe, is a European leader and innovative identity management company. We secure society by enabling trusted identities for people and things. With 300 employees, some would consider us a smaller company, but we have the privilege to protect the workforce and IoT solutions for world- class customers.  
Our leader for Project and Program managers, Christian, is now looking for an experienced Project-/Program Manager to strengthen the team. This is a permanent position located in Stockholm, Berlin, Ettlingen or Paris.
What will you be doing at Nexus?
Your two main missions are:
Mission 1: Manage the program throughout its implementation
Your first mission will be to manage our projects and programs throughout their implementation for our customers focusing on performance, quality, management of SLAs and costs. You will ensure the completion of our projects while respecting and monitoring the project's KPIs. This will be your responsibility during the three project phases – initializing, managing, closing & transmitting.
Mission 2: Manage customer relations and satisfaction
Your second mission is to manage our customer relations. This will mean understanding, collecting and analyzing our customers' needs. You will be the trusted advisor during the project/program with respect to functional or technical matters. Furthermore, you will negotiate and draft functional and technical legal documents in cooperation with our legal department. In the process, you will also identify further customer needs and share them with our Sales team. Besides, you will be part of commercial actions, creating and developing new service offers together with your Marketing and Sales colleagues. The application of the quality process and respect of the standards in force will also belong to your daily scope. And, of course, you are a valuable part of our process of constant improvement.
Who are you?
OK, as an experienced project or program manager you know that collaboration is key to succeed in this position. You are a natural team player who leads projects with great communication skills, a cooperative mindset and a pragmatic approach. However, you also know when and how to stand your ground. You do not shy away from setting clear expectations - combined with an empathic and friendly way of communicating.
We believe you have a 5-year degree (Master / Engineer) and significant experience in project management. You have worked with the delivery of complex and multi-technology systems in the IT and software world. Agile methodologies are part of your DNA and you like to structure projects accordingly. You know the difference between a SaaS and an on-premises approach. To coordinate these key points with your project team, product owners, the engineering team and our customer comes naturally to you.
A PMP or IPMA certificate, combined with experiences in PKI or security tech companies will help you in your daily work life. You will work in a global team for our international customers – therefore we want you to be unhindered in English. Depending on your location, French, German or Swedish is an additional plus.
Life at Nexus
At Nexus, we do things together as a team, collaboration is key. We never assume and do our best to be open-minded, to listen, to understand.   We value initiatives to get things out and take ownership.  "Own it!" is always in our mindset. We always seek for constant improvement. We all help each other to build new skills and best practices through the diversity of our backgrounds and opinions – while having a lot of fun in the process.
Department

Locations

Ettlingen, Berlin, Stockholm, Paris

Remote status

Hybrid Remote
Related jobs
About Nexus
Joining Nexus means becoming a part of IN Groupe, an international group of 1,700 employees on five continents.
IN Groupe and Nexus are here to protect identities of people and things making life both safer and simpler.
The group meets the needs of states, businesses and hundreds of millions of women and men in Europe and throughout the world.
We provide the best of technology and innovation, in a sustainable manner, now and for future generation.
At Nexus we believe transparency is a prerequisite for trust and therefore all our products and services are documented online.
Already working at Nexus?
Let's recruit together and find your next colleague.