Corporate Services
·
Ettlingen, Berlin
·
Hybrid Remote
Talent Acquisition Specialist (m,f,d)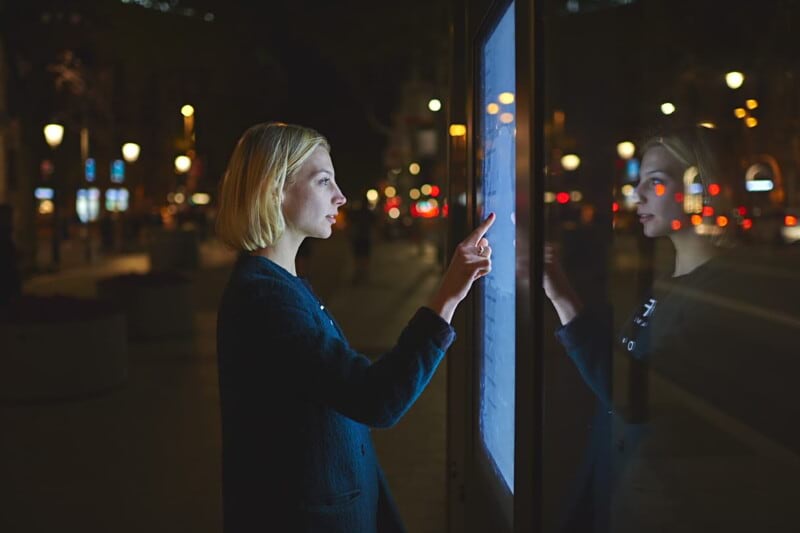 In the ever-expanding world of digital transformation, we secure the new society that emerges. Nexus' Smart ID solutions and IoT platforms are transforming how we perceive trusted identities. We provide cutting-edge technology to high demanding global clients. Do you want to be a part of our journey?
Nexus Group, a subsidiary of French IN Groupe, is a global IT security company specialized in providing trusted identities for people and things. With 300 employees, some would consider us a smaller company, but we have the privilege to protect workforce and IoT solutions for world-class customers. This is something we are proud of, and our clients have chosen us because of who we are and for the technical solution we provide.
To keep developing and delivering our cool products and solutions, we look for talented people to join us. This is where we need your help! To make sure we can find, attract and recruit the best candidates we are looking for a new colleague in our HR-team. In this role you will focus mainly on talent acquisition, but you will also take the lead on ensuring we offer an attractive career path for our employees. You will join the global HR team, and will be located in Ettlingen near Karlsruhe or Berlin. 
What will you be doing at Nexus
OK, so the challenge is clear: we need talented and engaged people to join us to make sure we can keep delivering trusted identities around the world. At Nexus we believe our leaders are our best headhunters, this means they own their recruitment projects. However, we need a skilled co-driver who can support our leaders in all steps of the recruitment process. You will be working closely with our leaders to write ads, screen candidates, perform interviews etc. As innovation is part of our DNA, you will also make sure we think innovatively and creatively around ways to find talent!
As you know, it all starts before the recruiting process is activated. That is why part of your tasks will be to help us improve in talent acquisition, employer branding and create better reach and visibility on the market. You will also be responsible for proactively sourcing top talents via direct search, recruiting platforms, networking events etc.

The role in bullets
Together with the rest of the HR-team you will develop the recruitment strategy, process and ways of working with our ATS (Teamtailor)
Together with our leaders you create skill charts, job ads, and support in screening and interviewing. Through the whole processes you help to ensure an outstanding candidate experience. You also share your knowledge to make our leaders stronger in recruiting and talent acquisition.
You will take the lead in continuously improving our talent acquisition strategy and processes as well as in our employer branding
Who are you

As our sales leaders usually say: "recruiting is about selling" and we couldn't agree more! This means that you enjoy interaction and collaboration. In many cases you will be one of the first Nexus colleagues to interact with our candidates, so you need to have passion for both - talent acquisition as well as tech. To truly represent our company, we are looking for someone who really enjoys tech and have an interest in IT security topics.
More concretely, we believe you have a valuable succesfull experience as a recruiter and are familiar with the whole process of recruitment. As a background you might come from somewhere in the HR, but you might as well be a developer, come from sales or other relevant fields. Through your experience and background, you have a good network in the industry.
Furthermore, you enjoy a fast-moving and international culture, and you are experienced in using a wide range of modern HR tools to enhance user experience for both external talent and internal team members. It is a plus if you are familiar with an ATS and some testing tools. You know we win as a team, so you are a team player with great communication skills. You talk, understand and write German very well and have also good English skills. You will be part of an HR team located in Germany and Sweden responsible for provding the best HR support and guidance.
Life at Nexus

We work as a tight team where you should feel safe, dare to try new ways, find solutions for different challenges and develop the organization together. We also realize the value of having fun on the way there! You will have the chance to develop your role and to develop in our HR team. We are looking forward to hearing from to you!
Department

Role

HR

Locations

Ettlingen, Berlin

Remote status

Hybrid Remote
About Nexus
Joining Nexus means becoming a part of IN Groupe, an international group of 1,700 employees on five continents.
IN Groupe and Nexus are here to protect identities of people and things making life both safer and simpler.
The group meets the needs of states, businesses and hundreds of millions of women and men in Europe and throughout the world.
We provide the best of technology and innovation, in a sustainable manner, now and for future generation.
At Nexus we believe transparency is a prerequisite for trust and therefore all our products and services are documented online.
Corporate Services
·
Ettlingen, Berlin
·
Hybrid Remote
Talent Acquisition Specialist (m,f,d)
Loading application form